Information for Visiting Boaters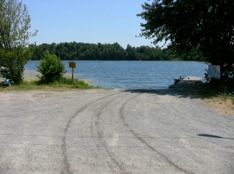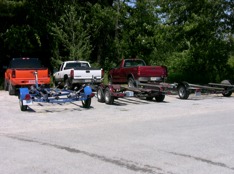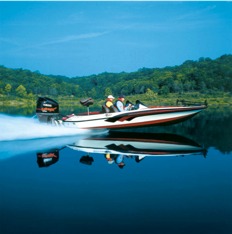 Every day on Dog Lake, many boaters launch their boats from trailers, and you're welcome too! The main launch point on Dog Lake is the Shipyards, and there are no launching or parking fees. It is located on Wellington Street just east of Battersea. See the map below.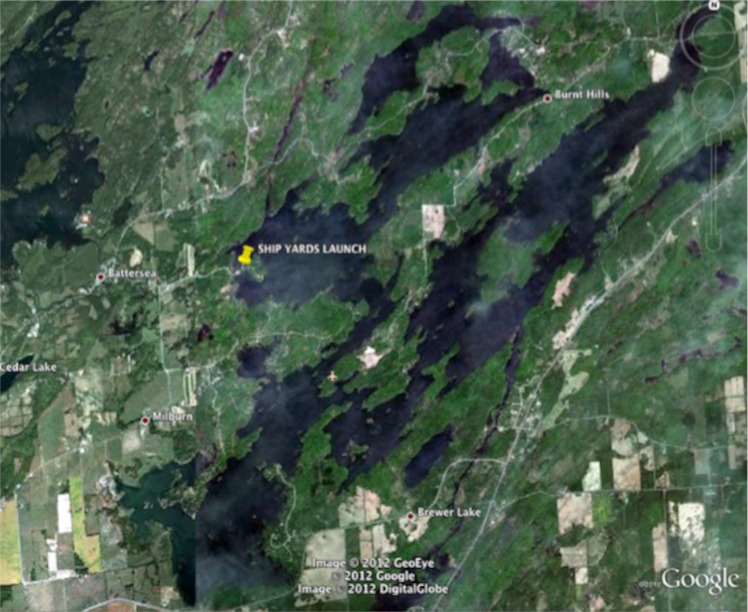 The Shipyards is a shallow grade (not steep) double wide ramp, concrete with a steel grid surface for excellent traction. There is a large map of Dog Lake on a sign. Just a bit past the Shipyards on the same road is a beautiful public beach.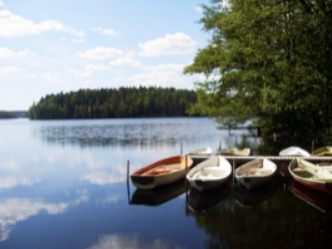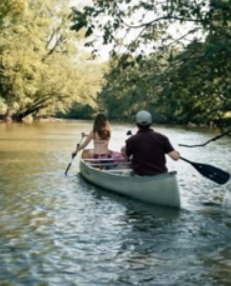 SHIP YARD LOCATION
From Battersea, go east on Wellington Street about 2 kilometres.
The launch ramp is on your right.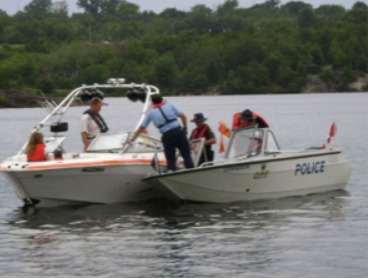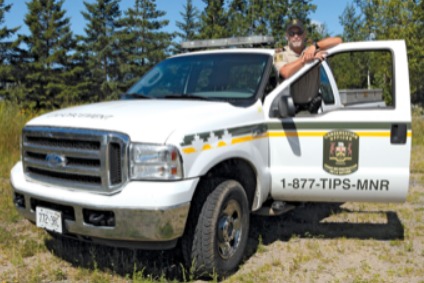 DOG LAKE IS A PATROLLED LAKE

Dog Lake is patrolled by officers of the O.P.P. Marine Safety Unit. Be prepared for spot check pullovers. Make sure that your boat is fully equipped under the law and that you operate it safely at all times. Remember, it is against the law to go more than 6 mph within 100 feet of the shore, and that you are responsible for any damage done by your wake.

The lake is also patrolled by MNR Conservation Officers in anonymous boats. Any fishing out of season, taking of undersize fish or catching over the legal limit will result in steep fines and the confiscation of your fishing equipment.

REMEMBER TO CLEAN YOUR BOAT BEFORE LAUNCHING